Now let's take a look at the Pisarro Nights drape back paillette dress in the color black and metal gray. This beautiful gown is described by many as a combination of fun and classy. So if you are looking for something that has class yet you want to have fun and not feel stuffy, this is the one for you. It is rated 4 out of 5 stars and is tailor made for special occasions such as formal holiday parties, rehearsal dinners or engagement and birthday parties and more. Based on a lot of review, this piece is sure to sure to bring a lot of compliments your way so do not be surprised when you get a bit more attention.

In terms of style, there are silver paillettes that add shine to this slender dress that also has a scooped neckline that dips into a low yet elegant drape at the back which really makes the look of this dress stand out. The quality is really outstanding and to top it off, it's is a comfortable fit which falls in line with the fun part of this
designer gown
. The sizes that it is designed in are 2, 4, 6, 8, 10, 12, 14, 16 and 18. The reason why the rating is not perfect is because some say that the dress runs a bit big and suggest that you consider one size down. Other than that, it is considered to be an overall great quality look. See more features below.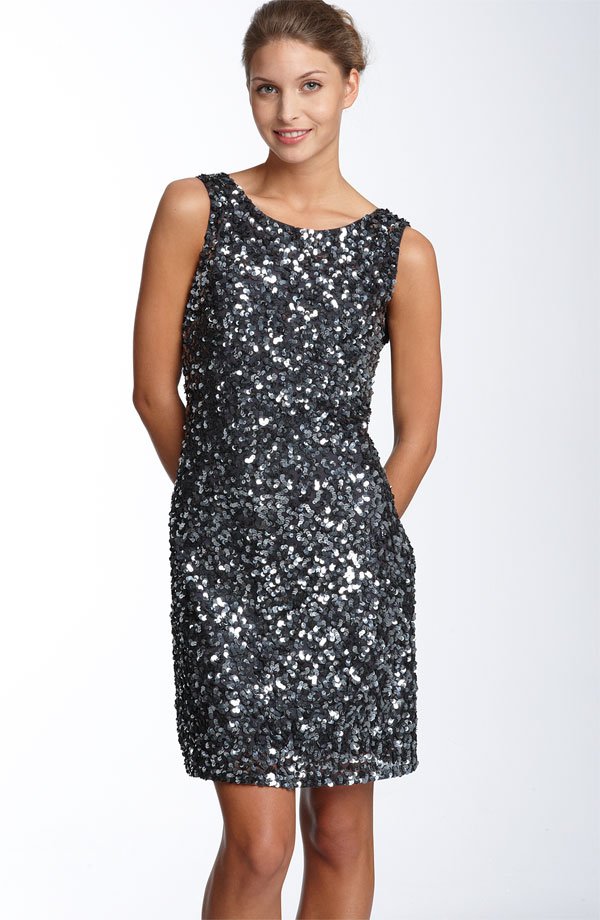 There is a side zip with hook and eye closure
The approximate length from the shoulder to the hem measures at 34″
The dress is fully lined
Rayon is the material used
Spot cleaning is high recommended to keep it in the best possible shape.
Form fitting
Now for the part the make or break part regarding how much is this wonderful gown going to cost. You can expect to pay around $90. This is a really great price when you consider the quality of this Pisarro Nights drape back paillette dress. So if you if are looking for something that is classy and fun, consider putting this one on your short list.